Syntax
SETXY [xccordinate ycoordinate]
Explanation
SETXY moves the turtle to the point specified by its input list. The first element is the X coordinate (horizontal); the second, the Y coordinate (vertical).
To output the X and Y coordinates of the turtle, use GETXY. See also SETX and SETY, XCOR, and YCOR.
Example
? SETXY [30 30]
?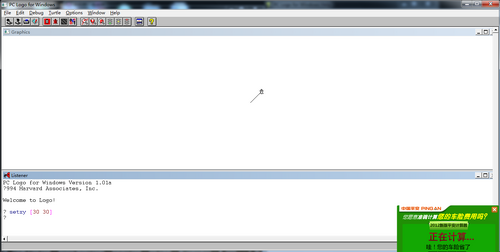 Community content is available under
CC-BY-SA
unless otherwise noted.