Syntax
PENREVERSE
PX
Explanation
PENREVERSE reverses the pen and bckground color when the turtle moves, drawing where there are no lines and erasing previously drawn lines.
The combination creates many possible effects. The exact appearance of the screen depands on the pen and background colors.
DRAW puts the pen down. See also PENDOWN, PENUP and PENERASE.
Example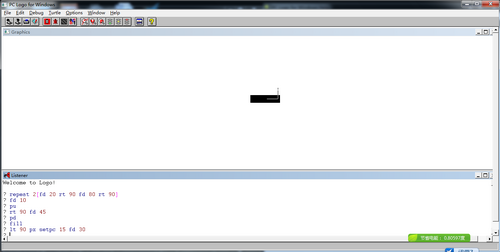 ? PX SETPC 15 FD \
? 30
?
Community content is available under
CC-BY-SA
unless otherwise noted.