Syntax
FENCE
Explanation
FENCE prevents the turtle from moving beyond the edge of the graphics window. If you try to move the turtle off the window, it does not move and Logo displays a message.
Example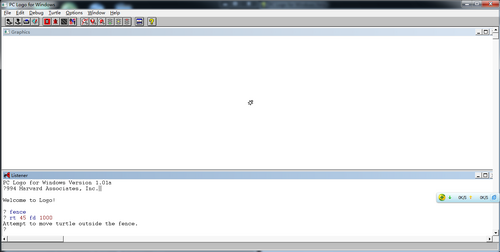 ? FENCE
? RT 45 FD 1000
Attempt to move the \
turtle outside the \
fence.
Community content is available under
CC-BY-SA
unless otherwise noted.